AK Roof Windows LTD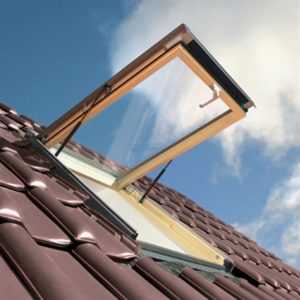 For the past 5 years in the roofing supply sector, we have enjoyed great success as the Directors of "AK Roof Windows", working for a big PLC and managing a successful Independent Roofing Merchant.
Customer satisfaction is the story behind our success, supported by our efficient service and extensive product knowledge.
Due to the frustration of operating costs within the traditional market method, we have made a decision to make use of an e-commerce platform approach to spring-board the roofing industry into the 21st century. All thanks to the internet, purchasing products from your weekly shop to your household appliances has been made so easy.
We feel the roofing industry is being neglected, this is why we are providing different products you can easily purchase without hassle. It is our belief that "AK Roof Windows" allows individuals to purchase what they need. Right from the DIY repair person to self-builders, roofing contractor, building down to the smaller independent merchant, all of them are likely a benefit from this service. The purpose of this is that it removes the need to visit the local merchants out of your busy schedule for goods that a lot of them lack. Our core objectives include providing extensive quality roofing products into the marketplace from leading brand names at high prices.
Managing our business online makes us stay overheads to a minimum which gives us the opportunity to pass on those savings to our customers. It is also our belief that the environmental impact of this is at its lowest level.
A lot of our products will get to you straight from the manufacturers, which cut down unnecessary transportation and handling. Through national pallet companies or national couriers, the distributed items from our warehouse will be delivered to you, these are top-notch distribution companies with efficient distribution strategies. This will absolutely reduce our carbon footprint via lower CO2 emissions.
Our experience for the past years in the roofing industry has given us an edge to learn what the customers want and the ability to fulfill them.
However, we know new products hit the market everyday, we will not relent in updating our product profile with new and innovative products, which hardly get to the store of your local merchant. Please visit our site frequently to avoid missing out something that may be of interest to you.
Bookmark "AK Roof Windows" to have easy access to that elusive roofing product in a few clicks.
Our company is registered and based in United Kingdom.
Our address:
21 Poplar drive
PR7 4LS Coppull
Lancashire
tel. 01257793349
mob. 07443897264